Lean Six Sigma Green Belt Certification
Delivering products or services on schedule is no longer the benchmark for success. Now more than ever, organizations are concerned with doing things right by maximizing quality and increasing both efficiency and effectiveness. The Six Sigma approach to excellence is used world-wide in industries and organizations of all types and sizes. Six Sigma is a quality-focused, project-oriented, data-driven methodology used to eliminate defects, increase customer satisfaction, and improve bottom line results.
Green Belt Certification
This five-day course provides participants from various backgrounds the tools needed for solving quality problems, improving processes, and creating a more customer-focused environment in their companies. A Green Belt certification gives professionals the tools needed for analytical problem-solving, critical thinking, and process-improvement skill development. On day five, participants will sit for their Lean Six Sigma Green Belt certification exam. Yellow Belt concepts are also covered.
Pre-requisites
No prior Six Sigma training is required.
Moderate PC and Windows skills are necessary.
*Course fee includes breakfast and lunch.*
What is Lean Six Sigma?
Lean Six Sigma is a quality-focused, project-oriented, data-driven methodology used to eliminate defects, increase customer satisfaction and improve bottom line results.
It combines several methodologies:
Six Sigma is an enterprise-wide, project-driven quality improvement approach that emphasizes a systematic approach to problem solving and making decisions based on data. Six Sigma results in increased customer satisfaction, improved quality and reduced costs.
DMAIC is a five-step methodology used for projects aimed at improving an existing business process.
Lean is a method that concentrates on reducing waste by improving work flow and eliminating mistakes.
Together, these methodologies provide organizations a powerful means to reduce waste, improve customer service, and reduce costs.
Program Agenda
Six Sigma Introduction
The DMAIC Roadmap
Capturing the Voice of the Customer
The Project Charter
Managing the Project
Stakeholder Analysis
Six Sigma Teams
Selecting Projects
Cost of Quality
Introduction to Process Maps
Graphical Analysis Tools
Lean Principles
Control Plans
More Graphical Analysis Tools
Lean

Visual Management
Eight Wastes
5S
Mistake Proofing
SMED

Making Sense of Data: Introduction to Statistics
Measures of Central Tendency
Measures of Dispersion
Normal Distribution
Hypothesis Testing
Process Capability
Control Charts
Meet the Instructor
Dr. Mary McShane-Vaughn
Dr. Mary McShane-Vaughn has created and delivered Yellow, Green and Black Belt training courses to hundreds of students, both in-person and online. Over the past five years she has enthusiastically delivered more than 45 Yellow, Green and Black Belt courses for her university and corporate clients.
She is currently Principal at University Training Partners, a company that develops and delivers Lean Six Sigma training for corporations and universities. She also serves on the editorial review board for ASQ's Six Sigma Forum and is co-author of The Certified Quality Inspector Handbook, and author of The Probability Handbook, both published by ASQ Quality Press.
Dr. McShane-Vaughn is a senior member of the American Society for Quality and a member of the American Statistical Association and holds ASQ certifications as a Six Sigma Black Belt, Quality Engineer, and Reliability Engineer.
She served as the Six Sigma Black Belt Exam Chair for the American Society for Quality (ASQ) from 2010-2012, and was an examiner for the Georgia Oglethorpe Award, Georgia's equivalent of the National Malcolm Baldrige Award.
Previously, Dr. McShane-Vaughn was a tenured faculty member at Southern Polytechnic State University in Marietta, Georgia, now Kennesaw State University. For eight years she directed and grew the Master of Science in Quality Assurance program and taught statistics, statistical quality control, linear regression and design of experiments online in the graduate program. Her research interests include industrial statistics, robust experimental design and distance learning course delivery methods.
Before her career in academics, she worked for 15 years as a quality engineer and statistician in the automotive, medical device manufacturing, consumer products testing, and revenue management industries.
Dr. McShane-Vaughn holds a PhD in Industrial Engineering and an MS in Statistics from the Georgia Institute of Technology, and a BS in Industrial Engineering from General Motors Institute (now Kettering University) in Flint, Michigan.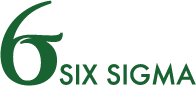 We also offer
an online course specializing in the healthcare field.