Georgia Attorney General Chris Carr will be the keynote speaker for the 10 a.m. Saturday, Dec. 15, commencement, while University System of Georgia Board of Regents member Erin Hames will speak at the 3 p.m. ceremony the same day. Both events will be held at the Convocation Center on the University of North Georgia's (UNG) Dahlonega Campus.
Carr was appointed attorney general by Gov. Nathan Deal in November 2016, and he won re-election earlier this month. Soon after becoming attorney general, he was appointed to the National Association of Attorneys General's Human Trafficking and Substance Abuse Committees.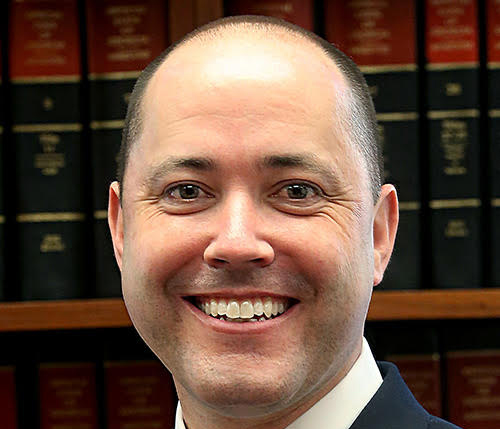 State Attorney General Chris Carr will speak at the 10 a.m. Dec. 15 commencement ceremony.
Carr served as commissioner of the Georgia Department of Economic Development from 2013 to 2016, and during his tenure Georgia was named the No. 1 state for business three years in a row. He has also served on the state's Judicial Nominating Committee, the group charged with recommending judicial nominees to the governor, since 2011.
Carr is a graduate of the University of Georgia's (UGA) Terry College of Business and Lumpkin School of Law.
Hames is the president of ReformEd, a firm focused on improving educational opportunities and outcomes for children and students. Prior to this role, she was Deal's chief of staff for policy, former Gov. Sonny Perdue's policy director, and chief of staff at the Georgia Department of Education.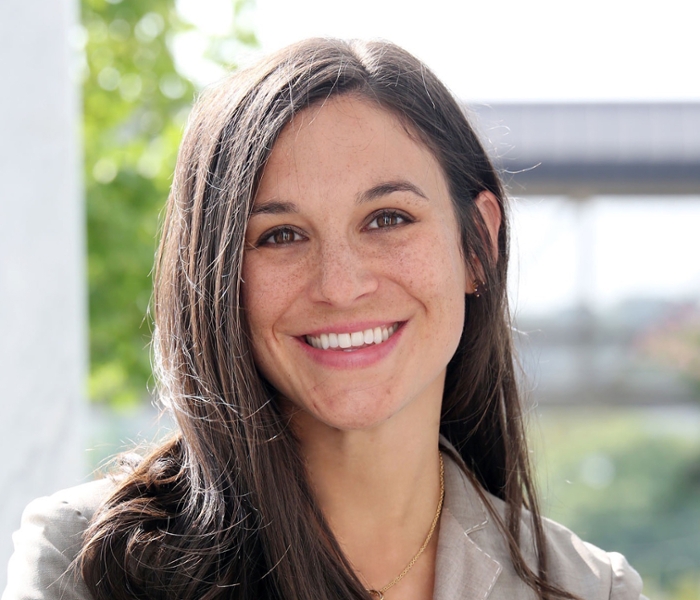 University System of Georgia Board of Regents member Erin Hames will speak at the 3 p.m. Dec. 15 commencement ceremony.
She started her career as a public school teacher and serves as a commissioner for the Education Commission of the States. She received the 2016 Professional Achievement Award from UGA's College of Education, was a member of the 2013 40 Under 40 Class by UGA's Alumni Association and was selected as a 2010 Henry Toll Fellow by the Council of State Governments.
She earned a degree from Georgia State University College of Law and her undergraduate degree in education from UGA.
Graduates of UNG's Mike Cottrell College of Business, College of Science and Mathematics, College of Health Sciences and Professions, and Lewis F. Rogers Institute for Environmental and Spatial Analysis will walk in the 10 a.m. ceremony. Graduates of the College of Arts and Letters, College of Education and University College will be honored at the 3 p.m. ceremony.
Separate commissioning ceremonies will begin at 9 a.m. Dec. 14 for members of the Corps of Cadets entering the U.S. Army as second lieutenants. Individual commissioning ceremonies for the cadets will recognize their service and leadership and formally mark their entry into the military.
A new element for UNG's commencement ceremonies is electronic ticket distribution. UNG has moved to an online ticket system for the first time, replacing the need for graduates to receive printed tickets in their graduation packets. For those who applied for graduation by the Oct. 2 deadline, electronic tickets must be claimed by Dec. 6. Electronic tickets may be printed ahead of time for scanning to gain entry to the event, or a mobile option is also available.
Graduates who need assistance claiming their tickets are encouraged to attend Graduation Celebration events at 11 a.m. to 1 p.m. Dec. 4 on the quad at the Gainesville Campus or 11 a.m. to 1 p.m. Dec. 5 at the UNG Bookstore in the Chestatee Building on the Dahlonega Campus.
Graduates who do not need all of their tickets may donate their unclaimed tickets through the online ticket system. Graduates who need additional tickets may sign up for a waitlist after claiming their allotted tickets. On Dec. 10, unclaimed tickets will be allocated to graduates on the waitlist until the supply is depleted. These graduates will have 48 hours to claim waitlist tickets once they are allocated.
Any graduates who apply for graduation after the application deadline are not guaranteed tickets for their guests, but may request unclaimed tickets by notifying the Division of University Relations of their need for tickets and being placed on the waitlist by phoning 706-864-1950. These tickets, if available, will be offered on a first-come, first-serve basis until depleted.
Graduates should arrive at least 45 minutes prior to graduation to prepare and line up for the ceremony. Graduates and guests should allow extra time for traffic and parking when arriving for the ceremony in the Convocation Center on UNG's Dahlonega Campus.
Graduates and guests are invited to share their success via social media using #UNG18grad; posts and photos using the hashtag can be viewed before, during and after the weekend's ceremony at UNG18grad.
To find more information about commencement, including details and instructions for graduates and guests, visit UNG's commencement webpage.