University of North Georgia (UNG) cadets will hear from a high-level Pentagon leader and gain valuable advice for their future careers Sept. 27-29 during the fourth annual Boar's Head Brigade-Corps Alumni Weekend on UNG's Dahlonega Campus.
The North Georgia Corps of Cadets Association (NGCCA) organizes the weekend as an opportunity for alumni and other prominent businesspeople to share their expertise with cadets.
Army Col. Mark Mitchell is the featured guest speaker at the 7 p.m. Friday, Sept. 27, "First Call" event at the Convocation Center. Mitchell, who has 28 years of service in the U.S. Army, is principal deputy assistant secretary of defense for special operations and low-intensity conflict.
He was among the first U.S. soldiers to set foot in Afghanistan after 9/11. Mitchell earned the Distinguished Service Cross for his actions in the November 2001 Battle of Qala-I Jangi in Mazar-e Sharif. He later fought in Iraq.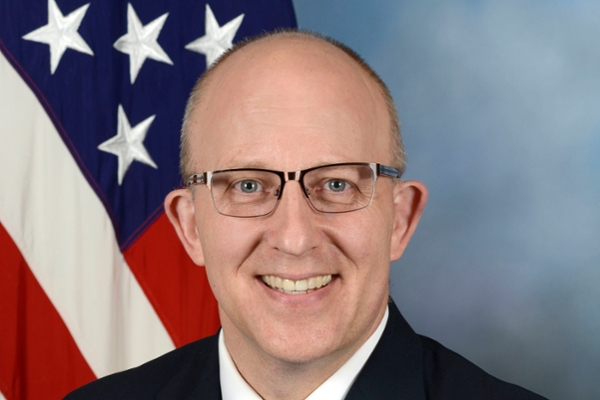 Army Col. Mark Mitchell will speak at the "First Call" event at 7 p.m. Sept. 27 at the Convocation Center.
In 2014, Mitchell served as director of counterterrorism on the National Security Council.
"Mitchell has planned and conducted counterterrorism and counterinsurgency operations, foreign internal defense, unconventional warfare, and other sensitive special operations," according to his Department of Defense biography. "In addition to commanding multiple Special Forces organizations, he has served in principal staff positions up to and including the Theater Special Operations Command."
Retired Army Col. Jeff Dill, '85, chairman of NGCCA and a friend of Mitchell, has helped to orchestrate this year's Boar's Head Brigade-Corps Alumni Weekend.
From 1-5 p.m. Saturday, Sept. 28, at various locations on the Dahlonega Campus, cadets will have access to networking and mentoring sessions with alumni from various industries. A full list of the sessions is available at the Boar's Head Brigade-Corps Alumni Weekend website.
"This offers cadets the opportunity to meet Corps alumni young and old across a number of different professions, including the military," said Phil Collins, Corps of Cadets development officer. "That allows them to understand that there are opportunities for networking available to them no matter what career path they choose."
Distinguished Military Students (DMS) and their parents will be treated to a DMS Banquet at 6 p.m. Sept. 28 in the UNG Dining Hall Upper Banquet Room. To earn DMS recognition, a cadet must be in the upper half of the academic class at UNG, the upper third of the ROTC class, and the upper third of UNG's Order of Merit List, established by the professor of military science. Co-hosted by the UNG Alumni Association, the recognition dinner honors the students for their accomplishments.
The DMS Review is slated for 2 p.m. Sept. 29, on the Gen. William "Lipp" Livsey Drill Field. The DMS Review honors high-achieving senior cadets.
Dill is glad to help prepare cadets for their next steps after graduation. He said Boar's Head Brigade-Corps Alumni Weekend is one of multiple times throughout the year that Corps alumni give back.
"I view this weekend as one of the two most important weekends on the Dahlonega Campus during the academic year for alumni to come back home and give back to the institution that gave us so much," he said.