For high school juniors and seniors, finding the right university to fit their budget and their future career goals is key. To help students answer questions about which school is right for them, the University of North Georgia (UNG) is hosting its annual Fall Open House in October and November at all five campuses.
"I think the benefit of an open house is you have a lot of resources in one place at one time," UNG Undergraduate Admissions Director Molly Potts said. "You can have all of your questions answered at one place."
Resources available to high school students at the Fall Open House include admissions, financial aid, orientation and transition programs, and transferring to UNG. Other resources available at specific campuses are: housing and the Corps of Cadets on the Dahlonega Campus; dual-enrollment on the Blue Ridge, Cumming and Oconee campuses; and Go Back Move Ahead for returning adult learners on the Gainesville Campus.
 Some campuses will have a session specifically for parents.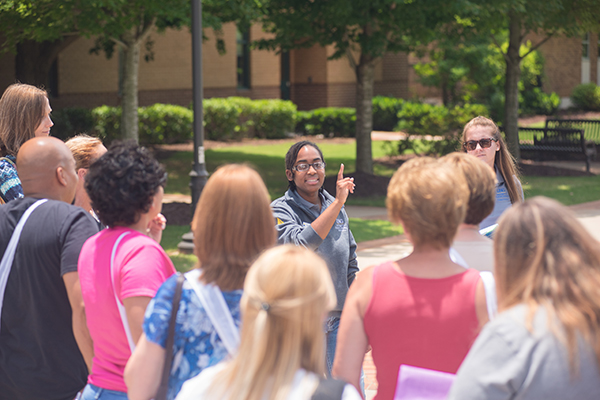 High school students interested in attending the University of North Georgia (UNG) may explore the university and all it has to offer during the Fall Open Houses at all five campuses.
About 2,000 students are expected to attend the Fall Open House across the five campuses. The times, dates, and places for each are:
To register for an open house or for more information, visit the UNG website.