Recreational Sports at the University of North Georgia (UNG) received a major boost Oct. 10 when the University System of Georgia (USG) Board of Regents approved four intramural fields on UNG's Dahlonega Campus.
The $2.9 million project will include four 100-yard-by-40-yard fields, lights, irrigation, an equipment building with restrooms, and a 100-space parking lot located on Radar Ridge behind the UNG Soccer Complex. If plans to begin moving dirt later this year come to fruition, the new fields could be in use by spring 2020.
"This is a huge addition for us and our students," said Derek Leonard, director of Recreational Sports.
The approval comes as Recreational Sports is celebrating the 10th anniversary of the Recreation Center's opening on the Dahlonega Campus.
The new fields will allow for intramural sports to be played later in the day, as the current 3-7 p.m. window on the Drill Field conflicts with many classes on campus.
"We don't want students to have to make that choice between class and intramural sports," said Rob Kelly, coordinator of intramural sports and sports clubs.
The fields also will provide a new option for club sports teams to practice and host games, as those teams have relied on community fields.
Funds for the new intramural fields will come from student activity fees, auxiliary reserves and institutional funds. Leonard said the Student Government Association (SGA) started putting reserves from student activity fees aside for intramural fields 10 years ago.
"Every year they have been putting back money for when the time was right," he said.
Leonard is looking forward to the expanded opportunities the fields will provide UNG students.
"A lot of students find their community through intramural sports and these sports clubs. I'm really happy to see UNG make it a priority to get these fields put in," Leonard said. "The last thing we want to do is turn students away because we don't have enough field space to offer them the opportunity to play."
UNG is also recognizing 10 years of the Recreation Center serving students on the Dahlonega Campus, including an event from 4-6 p.m. Oct. 20 at the Dahlonega Marketplace. The anniversary celebration, which will welcome back former Recreational Sports employees, doubles as a fundraiser for scholarships that allow students to attend conferences.
Jessica Brown, associate director for recreational sports, was a student when the Recreation Center opened. She was part of SGA when it voted to build the Recreation Center, and she later graduated with a bachelor's degree in health and physical education with a teacher certification and master's in physical education, both from UNG.  Before the Recreation Center opened, Brown worked the 9 p.m.-to-midnight shift at the Wellness Center in the basement of Memorial Hall.
"Now we're booming. It's very easy to see that it was needed for those of us who have been here long enough to see the difference," Brown said. "The facility is used more and more every year."
In fact, Brown said September 2018 featured 3,000 more visits by students, faculty, staff, and community members than in September 2017.
"Recreation is a priority of our students, which to me shows that this facility and the programs we provide are integral to student development," Brown said. "They're integral to students' wellness and their health."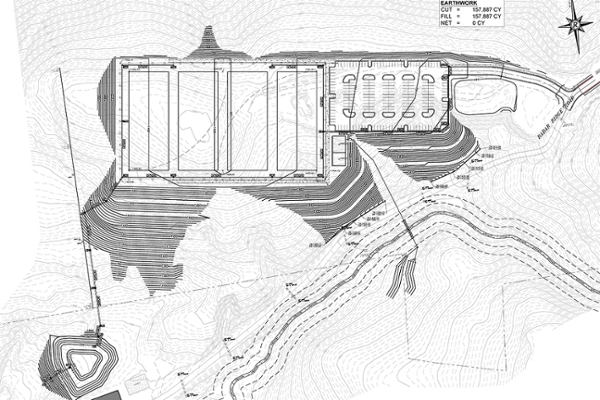 The University System of Georgia Board of Regents has given approval for four intramural fields on Radar Ridge on UNG's Dahlonega Campus. The fields could open by spring 2020.