Focus on the Future Conference 2020
Focus on the Future!
Mission: The Southeastern Supplemental Instruction (SI) Conference seeks to bring together a community of student leaders and academic success administrators/professionals to share experience and expertise in a collaborative environment. Whether you are a student leader, a faculty member, an SI administrator, or a professional hoping to gain more knowledge about SI, you can learn new skills to bring back to your learning environment.
Our Purpose: Often, students and higher education professionals focus their attention on objective goals that elicit immediate results. We forget that focusing too long and too hard on things right in front of us inhibits our ability to see the bigger picture. But what would happen if we switched our focus?
Join us in adjusting our vision in 2020. Once we do, we can make a larger impact on our students, the world around us, and ultimately, our future. With Focus on the Future, we want to grow our teams and strengthen long-term goals in the student success center setting. Not every vision or goal is clear from the start. Every member of our teams bring new lenses, and together these lenses can aid us in our missions. We may not all have perfect vision, but together our vision is 2020!
General Information
Theme:
Focus on the Future
Date:
Friday, September 18, 2020 Pre-Conference (Open to student leaders)
Saturday, September 19, 2020 (Open to student leaders, faculty, and professionals)
Host:
University of North Georgia
Cost:
Students: $15
Faculty/Professionals: $25
Cost covers access to keynote speaker(s), concurrent sessions, and a digital Online Strategy booklet.
Scholarships are available
Platform:
Zoom
International Center for SI Endorsement
The International Center for Supplemental Instruction endorses the Southeastern Supplemental Instruction Conference.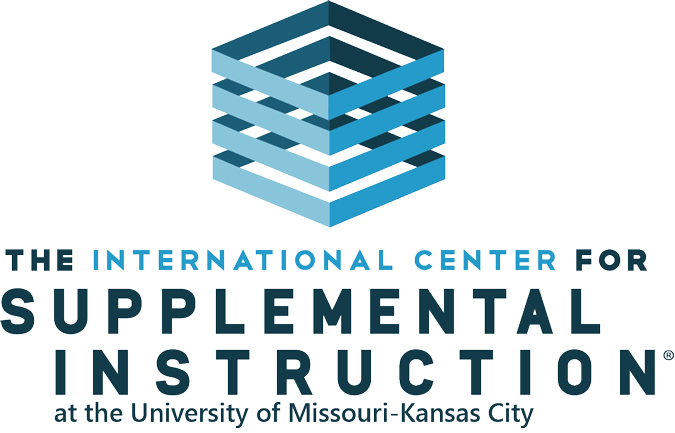 Keynote Presentation and Presenters
Separate but Not Alone: Peer Educators Collaborating and Leading from Home
It's true; supporting students is challenging when you're stuck at home on your laptop. At the same time, this online environment opens up new doors for teaching and learning, and peer educators are in a uniquely pivotal position to explore and lead this new frontier. By thinking collaboratively and intentionally, faculty, staff, and peer educators across regions can seek new opportunities for working together, co-constructing innovative ways to help students succeed. The effective online practices we create for today will enhance our ability to support student success and equity once we return to our campuses in the future.
Presented by: Valeria Carillo, Roni Haj Hussein, Lindsey Lazo, and Dr. Crystal Kiekel 
Student Keynote Presentation: Take the first step: A story of initiative and interdisciplinary collaboration​

FSG facilitators play an important part in promoting essential academic skills and enriching the learning experience of many of their fellow students. Facilitators tend to have a passion for supporting students and also have the unique experience of being a student helping other students. Their unique perspective can lead to innovative ways of supporting students as FSG facilitators can identify gaps in support that may have been previously missed. Here we demonstrate an example of two FSG facilitators who reflected upon their struggles, identified gaps in support, and then took initiative to create a successful interdisciplinary program within their FSG program. All facilitators have the ability to change and create for the better with reflection and taking initiative.
Presented by: Samuel Haile and Anshu Kashyap
Student and Faculty/Staff Conference Information
Student Information
The Southeastern SI Conference is STUDENT-LED and STUDENT-FOCUSED. Whether you are an SI leader or a part of a student success/learning center, we want every student who attends to be able to incorporate the six learning objectives (see above) into their own academic and professional environment.
We encourage students to submit breakout session proposals based on their own expertise and experience with the learning objectives. 
Don't forget to also RSVP for the student-led pre-conference presentations on Friday, September 18, 2020! Registration for the pre-conference is included in the general registration form.
Faculty/Staff Information
Whether your university or school has an SI program, you are a director/coordinator of one, or you are interested in academic support for your students, we want every Faculty and Staff member to take away valuable skills that can influence the leaders of tomorrow!
We will offer sessions from SI leaders, SI administration, faculty, and other learning center professionals with topics covering the six learning objectives. Additionally, members of the International Center for Supplemental Instruction will offer sessions on a variety of topics throughout the conference. We encourage faculty and staff to submit breakout session proposals based on their own expertise and experience with the learning objectives.
Learning Objectives
Whether you are an SI leader or a part of a student success center, we want every student and faculty/staff member who attends to leave and be able to incorporate our six learning objectives:
Accessibility for Students: Focus on creating an environment for students that is welcoming and inclusive by considering the various learning abilities and histories of your students to adapt and expand beyond the traditional learning experience.
Student Leader Development: Focus on development as leaders from the student standpoint by considering factors such as self-awareness, growth mindset, leadership styles and more through being aware of the positive impact and unique reach one can have as a peer. 
Goal Fulfillment: Focus on developing an action plan to achieve measurable goals, which can lead to setting up a collaborative support network for accountability, creating timely benchmarks and deadlines, and being flexible with necessary adjustments. 
Legacy Identification: Focus on the mindful envisioning of the impact one wants to leave by taking intentional steps, having a passionate purpose, and allowing ourselves to grow as individuals continuously in order to leave something behind for individuals to come.
Innovative Learning: Focus on developing strategies and activities beyond the traditional educational pedagogy that brings in the potential for accessibility, critical thinking, collaboration, technology, and student-led instruction for an empowering and engaging learning experience.
SI Model Application: Focus on the foundational principles of UMKC's accreditation standards of collaboration, innovation, autonomy, community building, and content retention in order to apply these core SI values and elements into any learning environment.
Conference Presentations
Friday, September 18, 2020
All times are in Eastern Daylight Time (EDT)
4:00 p.m.- Welcome and Introductions
4:30 p.m.- Student Keynote Address: Anshu Kashyap & Samuel Haile from University of Toronto Scarborough
5:15 p.m.- Networking Event
5:45 p.m.- Collaboration and Understanding Discussion
6:30 p.m.- Closing Remarks
Saturday, September 19, 2020
*All times are in Eastern Daylight Time (EDT)*
9:00 a.m. - Welcome and Opening
9:30 a.m. - Breakout Session 1
10:25 a.m. - Roundtable Session 1
11:05 a.m. - Roundtable Session 2
11:45 a.m. - Keynote Address
1:15 p.m. - Optional Q&A Panel with SI Program Administrators and Faculty
2:15 p.m. - Breakout Session 2
3:05 p.m. - Roundtable Session 3
3:50 p.m. - Breakout Session 3
4:40 p.m. - Closing Remarks
What is Supplemental Instruction?
"Supplemental Instruction (SI) is an academic support model that utilizes peer-assisted study sessions. The SI program provides regularly scheduled review session on course material outside the classroom. SI study sessions are informal seminars in which students compare notes, discuss readings, predict test items, and develop tools for effective organization. The SI program targets traditionally difficult courses at the undergraduate, graduate and professional school levels.
SI is a free service offered to all students in a targeted course. SI is a non-remedial approach to learning as the program targets high-risk courses rather than high-risk students. Participation is voluntary, but all students are encouraged to attend SI sessions. Students with varying levels of academic preparedness participate in and benefit from SI.
This program was developed at UMKC in 1973 and is used in hundreds of colleges and universities around the world."
-University of Missouri-Kansas City, 2020