Adventure Trips & Events
North Georgia Outdoor Pursuits hosts a variety of trips and events throughout the year. Check out this semester's offerings below! When you decide on the trip/event you want to join us on, click the "Register Now" button under the trip/event to start your adventure!
Get Started - Choose Your Trip or Event!
Summer 2020 Trips & Events
January 31, 2020
Outdoor Pursuits' Annual Cosmic Climb is a neon lit night! Whether you are working on your New Year's resolution or are one of our regulars at the wall, come put your skills to the test on our 10' Bouldering Wall and Rock Wall. No climbing experience is needed to come to this event; only a positive attitude, a little bit of arm strength and an open mind!
This event is free!
Date: January 31, 2020
Time: 9:00 p.m. - 11:30 p.m.
February 11, 2020
Come test your skills at our first ever Bouldering Competition, located at our bouldering wall in the Campus Recreation and Wellness Building! Beginner or advanced, this is a great competition to challenge yourself and compete to win some amazing prizes! Do you have what it takes? Come out and climb to the challenge! This event will have 2 winners (1 Male and 1 Female).

Note: Top rope climbing will not be available. The Climbing Wall will only be open for the competition during this time.
This event is free!
March 4, 2020
Put your camp stove cooking skills to the test with NGOP's rendition of Food Network's "Chopped!" Gather a team of 3 and create your best camp stove dish. Once registered, we will let you know what "mystery" ingredients you must use in your dish. In addition to the provided ingredients, your team will be allowed to bring up to 5 uncooked ingredients of your choice to complete you dish. Our judges will critique your team's dish on things like taste, presentation, use of ingredients and more!
Good luck and bon appétit!
Note: The 5 uncooked ingredients you will bring to the event must be approved by the event staff prior to the event. Please send an email with your finalized ingredients to Outdoor Pursuits.
Max participants: 6 teams of 3 people
Registration is required:
To register your team, email the following information to
Outdoor Pursuits
.
Team Name
Team Members, emails and 900#s
You will receive a confirmation email once your team has been registered.
March 21 - 24, 2020
Max Participants: 10

Join us on what might be the sweetest Spring Break deal returning! We're headed back down to Crystal River, Florida to swim with manatees, take on sea kayaking, and go camping as well! On top of that, we're throwing in a service aspect to give back to the local community. Bring your waterproof camera and flippers!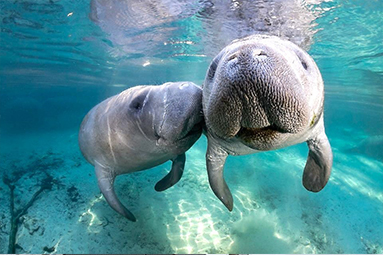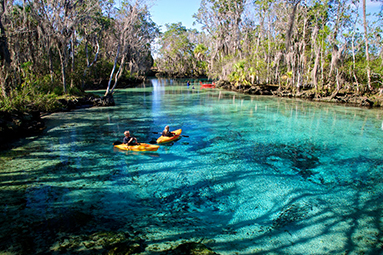 Student: $120
Faculty/Staff/Alumni: $170
Non-Affiliate: $220
The price includes swimming with manatees, sea kayaking, lodging, transportation and some meals.
April 6 - 10, 2020
Each year Outdoor Pursuits hosts a Photo Contest. There are multiple categories to submit personal photographs from your own life experiences! As part of our contest rules, you may only submit one photo per category so be sure to select your most enticing and captivating picture of your original work for submission. All entries must be submitted via email to Outdoor Pursuits. Photos submitted will be posted to the North Georgia Outdoor Pursuits Instagram page with a hashtag related to their respective category. At the end of the event, the photo with the most likes in each category will win. You may enter multiple categories for a maximum of six photos.
The winner of each category will receive a prize from one of our amazing sponsors!
Categories
"Into the Wild"
A photograph of any natural scenery

"Lions and Tigers and Bears, Oh my!"
A photograph of personal pets or wild animals in a natural setting

"Foot Fetish"
A photograph of feet or shoes taken in a natural setting

"Greeks Go Green"
A photograph of you using, wearing or otherwise displaying your Greek affiliation in a natural setting

"Stuck on Nature"
A photograph of you using, wearing, or otherwise displaying one of the five official Outdoor Pursuits Go Far, Get Dirty, Get Wet, Hang Out, or Get High stickers in a natural setting

"Good Eats & Appalachian Treats"
A photograph of you preparing or eating a meal in a natural setting

For additional information about contest rules and regulations, email Outdoor Pursuits.
Trip suspended indefinitely. Reschedule date will be updated here when announced.

Don't miss your chance to jump out of a perfectly good airplane with us! Come experience the thrill of a lifetime and join us on our Summer Skydiving trip to mark this adventure off your bucket list. We'll be Skydiving with Skydive Monroe. The cost of skydiving and transportation are included in the price. (Photos and videos of your flight may cost extra.)
Student: $120
Faculty/Staff/Alumni: $170
Non-Affiliate: $220
July 23, 2020
Max Participants: 12
Come enjoy a relaxing afternoon kayaking down the Chestatee River! We will be meeting up at Appalachian Outfitters in Dahlonega at 2:30 p.m. You can choose to kayak solo or get together with someone for a tandem boat. (Remember, if you would like to share a boat, the CDC recommends social distancing with others who are not in your immediate household.) We look forward to spending an afternoon cooling down on the river with you!
One Person Kayak $24
Two Person Kayak $40 ($20 per person)
Previous Trips & Events
Rec it Out
August
Come hang out with the Rec staff and experience all the fun and adventurous elements at Pine Valley during our annual Rec It Out event! We'll open up daring elements on the course, have intramural games to compete in, a fitness challenge, and tubing down the river! Earn points for completing tasks and win a grand prize if you win!
Shuttles will be picking up and dropping off at the mouth of the drill field for a free ride to Pine Valley!
This is a FREE event!
Stand Up Paddle Board Trip
Fall
Come float with us in Chattanooga, Tennessee! Hike and explore Julia Falls and then let the stress of school flow away and enjoy exploring the beautiful Tennessee River on a self-guided paddle board tour with our trip leaders.
Howl-O-Ween Swing
October
Join us for our family-friendly Annual Howl-O-Ween Swing to benefit TLC Humane Society! 
Puppies, rides, raffles, a bouncy house, pumpkin carving, costumes, camp stove classes, and MORE!
This is a FREE event!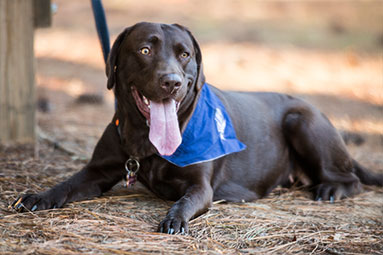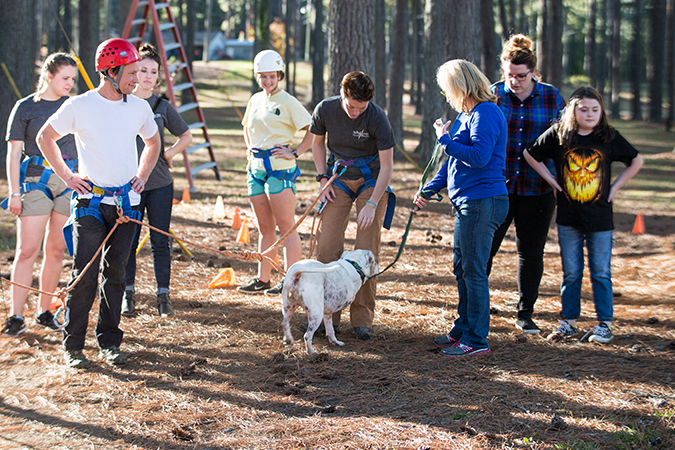 Thunderhead Summit Challenge
September-November
Can YOU reach the summit? Come and challenge yourself with the Rec Center Climbing Wall's 3rd Annual Thunderhead Summit Challenge, where participants strive to climb a vertical mile.
It doesn't matter if you've never climbed before or if you're a seasoned climber: this challenge is for everyone! Reach any of the five levels and get a prize. Be one to reach the Thunderhead level and receive all level prizes PLUS a free T-shirt!
Level 1: Tallulah Gorge (30 total climbs)
Level 2: Lookout Mountain (72 total climbs)
Level 3: Yonah Mountain (96 total climbs)
Level 4: Blood Mountain (135 total climbs)
Level 5: Thunderhead Mountain (160 total climbs)
Other prizes may include the first male and first female to complete the challenge, the male and female with the farthest total climbs, etc.
Come to the Climbing Wall during open hours (Monday-Thursday 3pm-8pm, Friday 1pm-4pm) and join the Challenge!
This is a FREE event!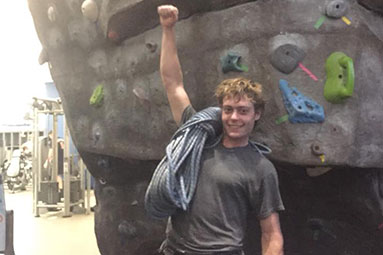 Ski Trip
January
This two night ski trip is great for both the novice and the experienced skier. Choose between either skiing or snowboarding at Wolf Ridge Ski Resort in North Carolina. The price includes your ticket, basic rentals, dinner, breakfast, and lodging for the night. 
Cost Varies
Skydiving
Summer
Always wanted to jump out of a perfectly good airplane? Now is your chance! Come experience the thrill of a lifetime and join us on our Annual Skydiving trip to mark this adventure off your bucket list. We'll be skydiving with Skydive Monroe. The cost of skydiving and transportation are included in the price. Additional costs may incur if you would like pictures or video of your flight.
Cost Varies
Zorbs n' S'mores
November 
We've got Zorbs and we've got S'mores! Fuel up with a s'more, then put yourself in a giant bubble and learn some Zorb Games. We've got music, vendors, an equipment showcase, and a cooking class to accompany all of your favorite event needs.
This is a FREE event!