Affordable Learning Georgia Partnership
Our primary function is to promote education and research with a special emphasis on innovative scholarship and pedagogy. Through our partnership with the USG, eCore, and particularly (mainly) Affordable Learning Georgia, we are the leading university press in the state for OER and Open Textbooks.
Have Questions?
If you have question or need a free advance consultation, contact the Press at 706-864-1556 or ungpress@ung.edu.
Services We Offer
As ALG's Partner University Press, we offer grantees various services and assistance such as scholarly peer reviews, project management, developing production milestones such as chapter outline, dates for completing drafts/revisions, and other tasks required to produce quality OER.
We are a peer-reviewed, academic press with a mission to produce scholarly work that contributes to the fields of innovative teaching, textbooks, and OER. Affordable Learning Georgia Textbook Affordable Materials Grant may be used for services provided by the Press.
Our open textbooks—done with ALG and eCore—include American Literature II, Introduction to Geosciences I, World History I, World Literature I, Art Appreciation and Music Appreciation.
We've also leased some of our titles to ALG, making them open access via Galileo Open; these titles include The Basics of American Government, Principles of Macroeconomic Literacy, and Composition I and Composition II.
Currently, we're working with ALG, eCore, and eCampus on developing nine Organizational Leadership textbooks towards USG's first zero degree major. A zero degree major is designed to use open access materials in every course requirement, creating a degree program with no textbook cost to students.
One example of our assistance is with the Compact Anthology of World Literature, Parts 4, 5, and 6 edited by Anita Turlington (who was Editor-in-Chief), Matthew Horton, Laura Ng, Kyounghhye Kwon, and Karen Dodson. 
Double Blind Peer Review
The editors wanted our assistance with peer review, so we processed the manuscript through double blind peer review, which for us is the gold standard. This allows for objectivity (through anonymity). After the authors respond to peer review reports, we check with the reviewers to determine whether or not the authors' responses sufficiently address their critique. Authors, of course, can argue against aspects of the critiques, in which case, we check with third party specialists on the validity of the authors' arguments. 
Because the anthology underwent peer review, we use our contract with Ingram to provide print copies at cost. We offer these fee-based services to all ALG grantees who may use them if and as they choose. For example, we could be part of the grant team for both full textbook transformation grant or mini-grant proposals.  
Author Revisions
When necessary, we ask authors for additional revisions. It's not the peer review alone that vets a manuscript; it's also the implementation of that review, so that's part of our service. We keep peer review reports in our permanent records as well as the implementation revisions. We can share this evidence with promotion and review committees and can affirm the textbook's being professionally peer reviewed. This process has successfully supported instructors' tenure and promotion process.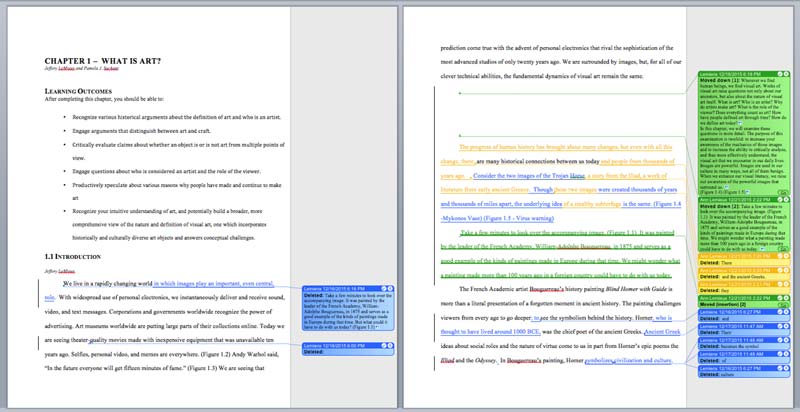 Copyright Clearance and Licenses
Since this anthology includes works that in themselves might be in the public domain but whose translations may not be, they wanted assistance with copyright clearance. Our managing editor, Corey Parson has copyright certification, and she can assist with copyright clearance, assigning Creative Commons SA for OER, and clearing or getting permissions for all differently copyrighted sources, including content and images (an often-overlooked requirement).
Copyedits
We offer general editorial assistance, including substantive, line, and copy edits. Considering the time constraints and work pressures authors face, we view this process as a way to offer support to the authors, helping them ensure they're fulfilling their purpose, keeping their structure and development clear, and maintaining throughout clarity, conciseness, correctness, and – among numerous authors – coherence.
Production & Design
We can do the production, layout, & design, giving the textbook consistent style and making it easy to read/navigate. We also can make sure it is ADA compliant.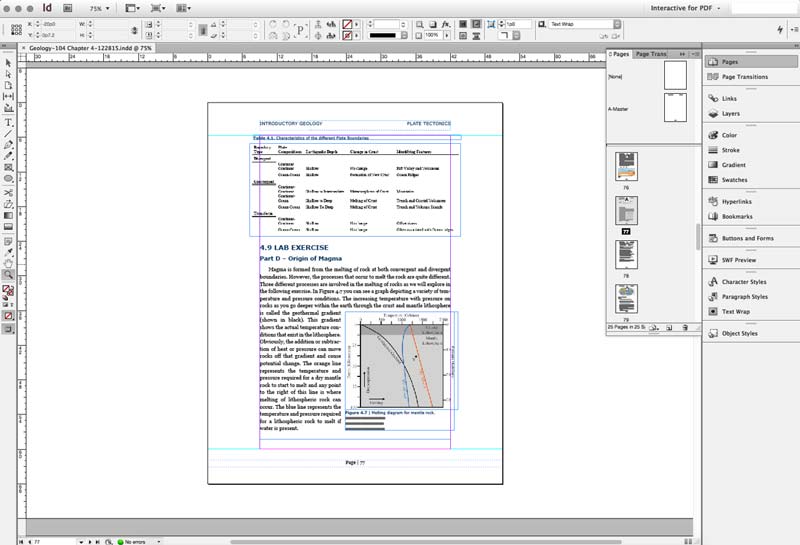 Print Copies
We can assist with providing print copies, making them available for purchase at cost. Since an ISBN is required for Print on Demand distribution, and the ISBNs are registered to the UNG Press, we can offer the POD distribution for those grants and mini-grants that have opted for the Peer Review service and Layout and Design service. Which means we will issue the book an ISBN and it will be distributed by Ingram. They will make it available for purchase on Amazon and B&N.
Instructor Resources
We can help create instructor resources (like quiz banks, exam questions, multimedia weblinks, study guides, and chapter outlines), particularly with editing & production & design for pdf or print. We have helped keep them password protected so students will not have access to them, thereby compromising their usefulness to instructors.
Fee Schedule for Services
 These services are fee based, according to the following schedule:
| Press Service | Cost |
| --- | --- |
| Developmental Editing | $9.00/page |
| Line Editing | $5.00/page |
| Copyediting | $2.00/page |
| Peer Review | $9.00/page + $400 |
| Layout and Design | $2,000 flat fee |
| Proofing | $2.00/page |
| Copyright Clearance | $2,000/flat fee |
Please contact the Press at 706-864-1556 or ungpress@ung.edu for a free advance consultation.