Residence Hall Association (RHA)
About RHA
Who Are We?
The Residence Hall Association (RHA) is a student-led organization, focused on advocacy, resource-building (through programming and networking), and leadership within the residence halls. RHA is an affiliate of the national organization, National Association of College and University Residence Halls, Inc. (NACURH) and participates in the government, networking, and advocacy opportunities provided by NACURH through participation in the regional affiliate, South Atlantic Affiliate of College and University Residence Halls (SAACURH). 
RHA and You
At UNG, RHA is a small but developing organization. All students living in the residence halls are members of the Residence Hall Association through payment of their housing activity fee. Students may become actively involved in RHA through their building councils. Each residence hall elects a group of students to represent them to the larger RHA body and the university community. The building councils will also develop programming and involvement opportunities for the students living in their halls based on that community's needs and ideas.
Take the Next Step
This year, the organization will be working hard to establish itself as an integral piece of the Office of Residence Life. In order to do this, the executive board will be spending the first few weeks recruiting creative, hardworking individuals who would like to get involved on campus. RHA provides a great opportunity for students to get their feet wet in college leadership, and since most organizations, like SAB and SGA, expect some past leadership experience, RHA is a great way to get a foot in the door. The executive board will also be participating in leadership development activities of their own, and working to develop a stronger organization for future residence hall leaders.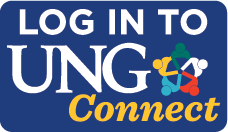 You can find our forms and minutes there as well as join the RHA.
---
Residence Hall Council Information
RHA is creating Residence Hall Councils in order to provide the students in each building with an organized voice to RHA. These Residence Hall Councils will meet in order to discuss issues in their building, brainstorm possible programming opportunities, and provide an outlet for concerns of the residents in that area.
Building councils will be assigned to the following areas:
Donovan Hall
Lewis Hall/Lewis Annex
North Georgia Suites
Owen Hall
The Commons
The following positions are available on the Residence Hall Council for each area:
President (some presidents have been pre-selected based on prior involvement in RHA)
Vice President
Secretary
RHA Senator
For more information, please speak to your RA, your residence director, or an RHA member. You may also call the RHA Advisor, Kyle Winsor at kyle.winsor@ung.edu or 706-864-1902 for more details.